Lena Head
August 15, 2023
Tech-Driven Success in Agronomy Sales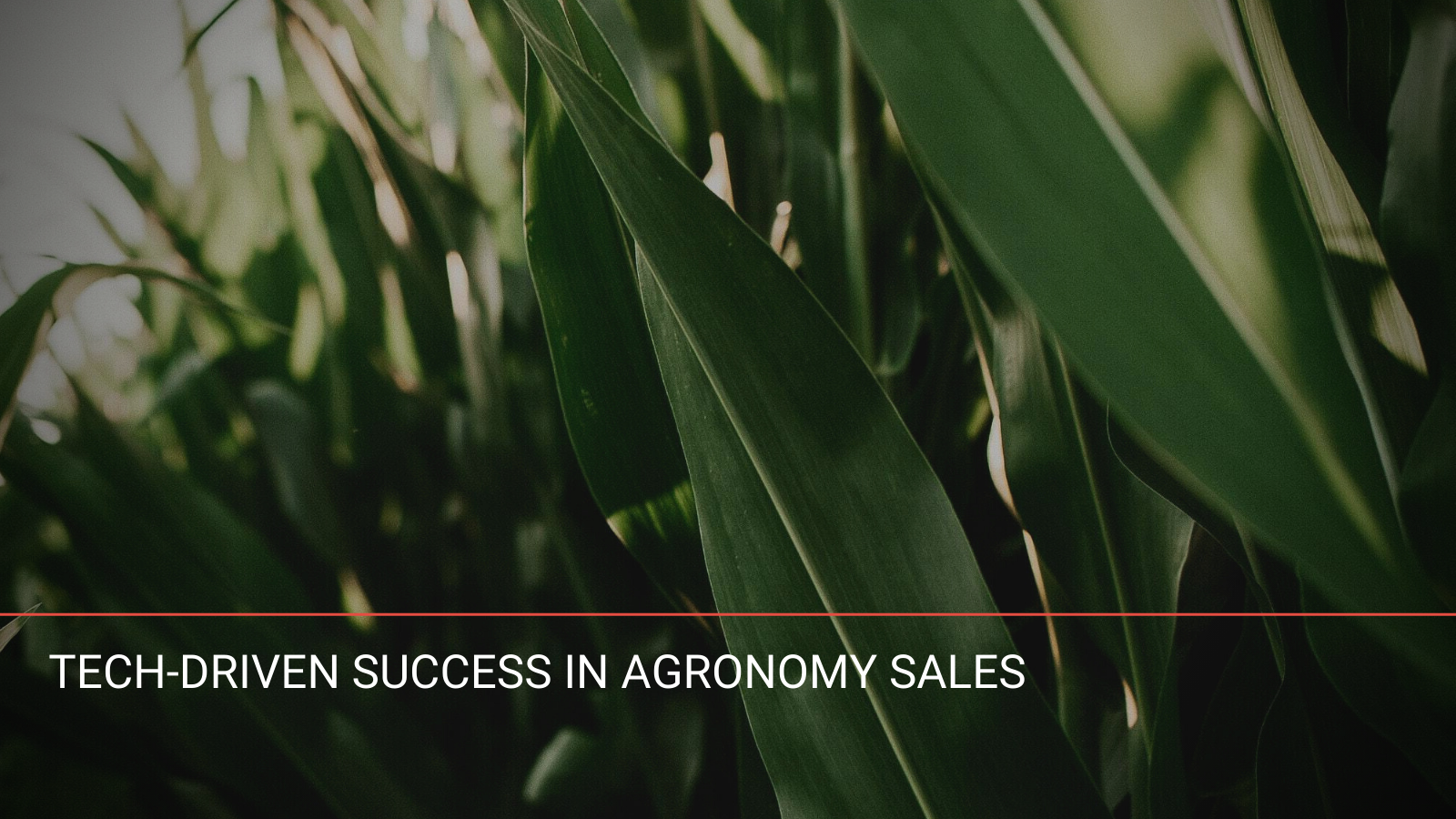 AgVend recently hosted a panel discussion about leveraging digital tools to enhance day-to-day activities with a group of diverse agronomy sellers from across their Partner Network.
Discussion led by Agronomy Sales Coach, Greg Martinelli emphasized personal experiences from Brayden Schultz, Tyler Mitchell, Wayne Jacbos, and Bryan Miller, agronomists from different companies and backgrounds, about the key advantages of embracing digital enablement tools within their roles. Here are some highlights from their conversations.
Operational Efficiency
The streamlined process of submitting orders, as well as looking up information like prepay and invoicing, contributes to saving time and reducing administrative burdens. The ability to do this on their phone allows sellers to be more efficient and responsive to their customers.
We're out most of the day driving around, meeting with customers, and looking at fields – having the ability to put in orders while you're on the phone with a customer is huge.
– Brayden Schultz, Central Farm Service
Strengthens Customer Relationships
Access to purchase history and other data plus the ability to track notes and set reminders with their digital tools aids in pre-call planning. It enables agronomists to provide relevant product recommendations and solutions, based on the specific customer interactions and needs.
We always joke: we have a plan, then a bomb goes off and we're left picking up the pieces. It's nice to get reminders – Oh, hey, I need to call Dave, we talked about fungicide. I need to see if he wants to go ahead and pull the trigger.
– Tyler Mitchell, River Valley Cooperative
Effective Information Sharing
Digital tools facilitate efficient communication. The email and text features allow agronomists to keep customers informed, whether they were in the office, out in the field, or on vacation. This real-time interaction contributes to better customer service.
I share information about a product. Then when I reach out, they're already familiar because I've sent a flier or attached a sale sheet. Just this year alone, it's been almost shocking the amount of response that I've gotten by doing that.
– Bryan Miller, Valley Agronomics
Embrace a Holistic Approach
Adopting a comprehensive system strategy allows for a better customer experience. Utilizing digital tools throughout the agronomy workflow, from pre-season planning to execution, allows for holistic solutions that meet customer needs.
I know that I use it probably more than any other sales agronomist at CFS, and that really comes from a holistic systems approach. It starts with pre-season making the plans, sharing them with the customer, and then putting in blend tickets and delivery tickets. Almost every day I'm throwing orders in from there.
– Brayden Schultz, Central Farm Service
Adjusting to Digitally Enabled Customers
Once customers grow accustomed to real-time information that is possible with digital enablement tools, they develop higher expectations. It can take sellers time to get used to this but leads to a better customer experience.
I was a little reluctant initially because I didn't want to feel like I was being pushed out to the side. But my customers really appreciate the efficiency of seeing invoices instantly without having to wait for a statement in the mail.
– Bryan Miller, Valley Agronomics
Adopting Technology
There can be a lot of apprehension when it comes to embracing new tools and systems, especially when it comes to interacting with growers. The upside is that it can unlock productivity and better relationships between retail teams and their customers.
Use it. Don't be afraid of it. It's the greatest thing since sliced bread.
– Wayne Jacobs, Central Farm Service
Be open-minded. It might take you a long way in realizing the [new] tools make it simpler than the old way you're used to doing it.
– Brayden Schultz, Central Farm Service
Don't be afraid to just jump in with both feet. Just go all in and growers are going to follow your lead. Once that happens, it's just a great tidal wave of productivity.
– Bryan Miller, Valley Agronomics
Just use it. Haven't lost a customer because of it. In fact, I've got a lot better relationships with all of my customers because of it. It's a great tool, don't be afraid of it.
– Tyler Mitchell, River Valley Cooperative
Learn more about what digital enablement tools can do for your team and request a platform demo.