Pat Sullivan
August 24, 2023
Digitizing Operations: Give your Team Time Back by Shifting Orders Online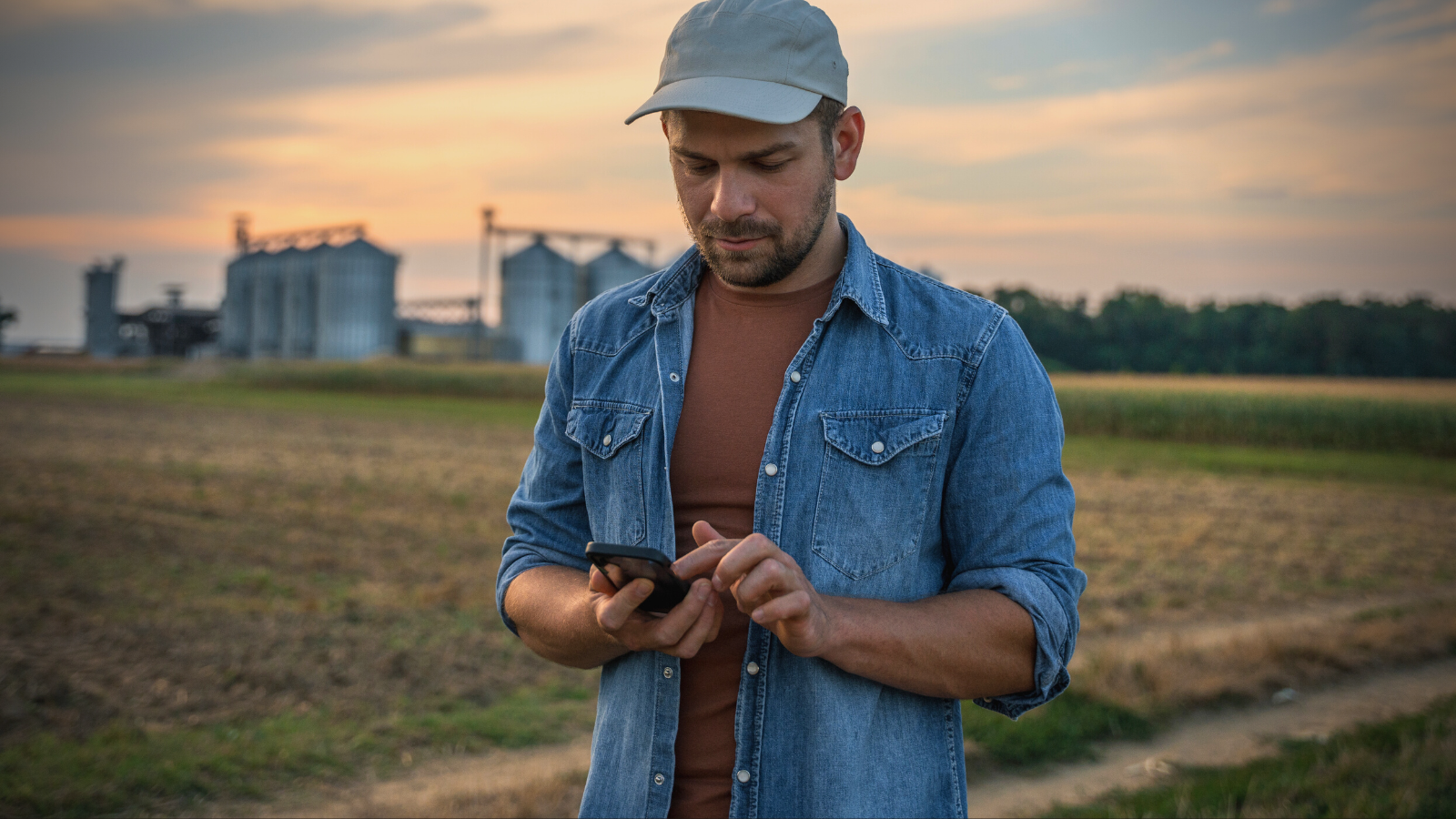 When you lose $200k on a single order because the ticket got lost on a desk and the markets shifted by the time you found it, becoming more digitally connected isn't just an option–it's essential. Demand for more efficient agribusiness workflows has risen and retailers are investing in digital tools to improve efficiency and customer service (Precision Farming Dealer, 2020).
To meet the expectations of doing business in the modern world, more ag retailers and cooperatives are using tools like AgVend's digital enablement platform to streamline workflows, give teams their time back, cut down on errors, and ultimately create a more valuable customer (and internal team) experience. And while there are multiple areas to prioritize, the ordering process is one of the most important interactions an agribusiness can have with their customers. With the potential of delay or a forgotten ticket on a desk, adopting a digitally enabled process can save your business time and resources.
Efficiency Unlocked: Connectivity for Streamlined Processes
Whether the ordering process starts with a quote or plan from an excel sheet, email or on a standalone agronomy planning platform – it can get messy and over complicated fast. And it usually does as it moves through multiple people, desks, and systems leaving sales reps, and often customers, feeling out of the loop or frustrated with the lengthy time to process. To put it simply, the lack of smooth, connected tools makes it difficult to track orders, increases potential for double entry, and slows down communication internally and with customers.
"It couldn't be easier," Brayden Schultz, Sales Agronomist at Central Farm Service, said. "Once a plan is in place, it's three button clicks to put an order in and get it delivered."
Transitioning the ordering process to online with a digital enablement platform, ag retailers are able to unlock several benefits, including:
Streamlined Communication: Real-time updates for different teams involved reduces the need for back-and-forth emails or phone calls and improves overall collaboration.

Remote Accessibility: Agronomy sellers, energy sales reps, or admins can view customer order details from anywhere and quickly respond without having to rush back to the office or try and pull up their laptop in the field.

Centralized Visibility: With connected systems, teams have a one-stop-shop for order status, inventory levels, customer purchase history, and more without sifting through a paper trail or jumping to and from different tools.
TJ Bingham, a Crop Advisor at Valley Agronomics found the integration between AgVend and Agworld (agronomic planning tool) created a better customer experience, and saved his team time. Bingham pulls in product recommendations from Agworld, where he makes adjustments and sends the quote directly to the grower through their AgVend-built customer portal. When the order is placed, it syncs with the accounting system and notifies the fulfillment team and crop advisor. From there, an invoice is generated and customers can pay directly through their portal.
The time savings trickles down to the grower, getting everyone back to where they want to be most: in the field or with their family.
Smooth Operations Ahead: Cutting Down Time from Start to Finish
With information at your fingertips, there's no more waiting for mail-in contracts or passing stick-note orders to the right team member. Now just a few clicks away, sales reps can spend less time going back and forth with managers over price exceptions and approvals, and more time creating new opportunities and strengthening relationships. AgVend Partner Retailers have seen some of the following benefits by transitioning to a digital online ordering process:
Easy Order Entry: In a few quick steps teams can place orders anytime, anywhere through a digital enablement platform.

Less Paperwork: Digital ordering helps to reduce filing, sorting, and storing hard copies and paper orders.

Convenient Integration: Connectivity between essential tools, like accounting and inventory systems, allows teams to easily and accurately process orders.

Simple Analytics: Visibility into what growers are looking at, past purchases, outstanding invoices, and more improves overall decision making and customer satisfaction.

Team members at River Valley Cooperative are some of many who saved time inputting orders by using digital platforms. They saved 29 working days by reducing the time it took to manually process an order from five minutes to one minute per booking.
"Price approvals used to take half a day or more now they take an hour or two," said Culley Medley, Vice President of Operations at River Valley Cooperative. "The Team Hub and Customer Portal don't just save time, they reduce risk and keep orders from getting lost on a desk."
Similarly, Pratum Co-op was able to streamline communication by automatically sending notifications to relevant team members. They reduced three calls per order between the warehouse, office, and sales rep.
Conclusion
The digital transformation of agribusinesses is no longer a nice to have, it's a must have. Especially with the order process, an integrated digital enablement platform can empower teams, improve efficiency, increase accuracy, reduce team friction, and boost customer satisfaction.
"A lot of growers prefer doing business digitally," TJ Bingham, a Valley Agronomics crop advisor, said. "With the combination of tools, everything is just easier for all of us – the Valley Ag team and customers."
Let's breakdown how to get started:
1. Access current processes: Identify pain points, inefficiencies, and areas where digitization could bring the most significant improvements.

2. Set clear goals & expectations: Define what you want to achieve and have objectives to guide team efforts.

3. Drive change management: Communicate with teams about the changes, highlight the benefits, and be sure to emphasize the goals and expectations set.

4. Track and monitor progress: Analyze the data and gather feedback from the team. Be open to adjusting course to meet the evolving needs of the organization.

5. Scale and expand: Consider implementing process changes in other areas of the business to capitalize on efficiencies and improve operations.
Good partners and digital tools should not be left out of the equation either. Remember, the AgVend team is committed to helping you unlock your digital potential. If you want to learn more about transitioning your order process online, book a time to speak with us today.