Christian Blott
March 24, 2022
The Problem With Ag Retailers' Tech Stacks
Why an explosion in digital ag tools hasn't always provided more visibility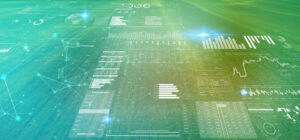 As digital strategies grow, so do retailers' tech stacks. And as those tech stacks get bigger and bigger, systems get more and more complex.
Platforms don't mesh together, and team members spend precious time jumping from one to the other to get what they need.
Ag retailers have to now think about how the pieces of their tech stack will actually fit together and communicate with each other.
This is known as interoperability: how systems work with other products or systems to exchange and make use of information. And the lack of this interoperability is a glaring hole in the entire ag value chain today: from farmer to retailer, from AgTech companies down to CPG.
Why AgTech Has an Interoperability Problem
Fragmented data absolutely stifles innovation and efficiency. The bad news for agriculture? The industry lags behind other sectors in terms of stitching together all those fragments. For example, in the financial sector, Plaid is a fintech company that helps financial services apps and customers' banks communicate with one another to process transactions. The healthcare industry has HL7, which is a set of international guidelines that promotes standardization across data sources and information systems used by hospitals, doctor's offices, and more.
Within ag retail specifically, the core need is for users to access information pulled from multiple sources, in one seamless interface.
By using multiple systems that don't communicate with one another, it's a clunky, disjointed experience for everyone — internal teams and growers alike.
For example, with no interoperability within ag, a grower might have three different systems they're checking to stay on top of energy, precision, and their billing/account info. No one has the time or patience for that.
But it's a common experience across all sectors of the ag industry. Why is this?
AgTech has developed the bad habit of building walled gardens: platforms that don't communicate with each other and keep the user in the limited bubble of that one specific app.
For instance, your team likely has to pull information from your ERP, then use a totally different legacy system to pull info on feed management or other sectors.
Imagine how simple life would be if your team wasn't having to jump from one to the other, and could access everything in one spot.
---
Agworld and AgVend Integration
We're already seeing the power of interoperability in ag today. AgVend's integration with Agworld is an example of creating a digital experience that prioritizes centralization: both growers and retailers can find key information they need in a single location. Thanks to this integration, ag retailers enjoy the benefit of a seamless data flow throughout the entire ordering process.
Take it from someone who's benefiting in real time from that integration—Connor Lankford, Precision Ag Manager at Valley Agronomics in Nampa, Idaho:
"The Agworld – AgVend integration doesn't just allow us to turn recommendations into quotes but also directly into orders. We can take a recommendation created in Agworld and turn that right into an order in AgVend. Once the order is created in AgVend, it is pushed into Agvance, our accounting software, for fulfillment. In this scenario, the grower will automatically get a notification from AgVend that an order has been placed on their behalf." 
Curious how this integration plays out in real time?
Agworld sends application information as a digital recommendation.

This recommendation communicates the amount of product needed directly to the AgVend-built grower portal. 

Products and quantities are pulled into the portal from the recommendation.

On behalf of the customer, the system generates a quote, which is sent directly to the fulfillment system. 

That quote syncs to the accounting system.

Agworld's platform creates the necessary records.

Notifications are sent via text, email and in-app.

The grower portal generates a digital invoice, which instantly ties to the overall workflow.

The grower pays the invoice via the portal.
The Agworld – AgVend integration is a prime example of not just digital transformation, but of interoperability within that digital space, bringing efficiency and simplification to parties wanting to collaborate. It's an integration that benefits ag retailers, and ultimately the growers as well.
Lankford said: "A product integration between Agworld and AgVend allows us to take the agronomy work that we do in our customers' fields using Agworld's data platform and help them identify quickly and easily the agronomy products that they need to purchase, the cost of those products, and place their order, all while continuing to be able to use Agworld's world-class farm management software to manage their operations."
---
How Can Ag Improve Interoperability Moving Forward?
Too many ag platforms these days are marketed as "one-stop shops." But the problem is now, we have dozens of "one-stop shops"—that all overlap in functionality. To avoid this tangle, AgTech companies can focus on a few guiding principles:
Avoid a too-wide product scope:

Don't try to be everything for everyone. Focus on your core competencies, and reach the audience that can most benefit from those.

Build a unified experience:

Growers and internal teams using your platform need it to be seamless. No toggling between systems or trying to pull info together manually.

Take advantage of universal API where possible:

Having a platform that can "translate" all your disparate info and bring up to the surface what's most relevant for your team and customers can make a huge difference. For example, there are companies like Leaf Agriculture (building digital infrastructure to create standardization) and industry associations like AgGateway (standardizing data and creating universal compatibility). 
When ag retailers can improve their interoperability across their tech stacks, everyone wins.
It clears space for companies to focus on what they do best, instead of wasting time opening and closing different platforms and trying to figure out which information is where.
And it makes the digital experience less frustrating for growers. With better interoperability, you'll see:
Better coordination across teams
If you're tired of data duplication across systems or miscommunication caused by using disjointed platforms for different things, interoperability is the key. For example, we've seen companies whose quotes have expired while pricing is highly volatile — all because systems weren't communicating with each other.
Improved performance for ag retailers
Systems that talk give you improved insight into key metrics (like top-selling products, team performance, location data, etc). It can also give you more visibility into inventory, improve your forecasting, and cut down on your accounts receivable. 
Better experiences for growers
Simplify, simplify, simplify. Growers understandably can get frustrated with an unconnected, messy experience where they feel like they need half a dozen platforms or apps to do everything they want.
The potential for interoperability means a world in which growers can instead have a single view of their business with an ag retailer, across all sectors: agronomy, grain, feed, energy, billing. When various systems can communicate with one another, friction reduces, and life gets exponentially easier for the grower.
Just like the digital revolution guided the last several years, the drive for true connectivity amongst all those tech platforms will drive the next five years for ag retailers. Right now, we have a lot of retailers and folks in the ag sector with systems that are saying 1+1=3.
The lack of interoperability causes confusion and disjointedness for both customers and internal teams. Those who are able to pull together their systems to create a more unified, streamlined experience within their tech stacks will be the ones who succeed.
Free-flowing information is an incredibly powerful tool for ag retailers. But not if it's bursting from a dozen different spigots in every direction. Prioritizing interoperability and streamlining all the different flows of information means you can actually harness that data's power—and lead the next evolution of AgTech.
—
AgVend is the leading provider of digital engagement software to serve the producer of tomorrow. Our white-labeled information and commerce portals are designed to strengthen the relationship between the ag distribution channel and their grower-customers. The AgVend team is composed of individuals with decades of experience in agriculture, digital marketing, and enterprise software for the Fortune 500. Headquartered in Minneapolis, Minnesota, AgVend operates a distributed organization model with local coverage in all major US and Canadian ag regions.