Alexander Reichert
August 10, 2021
Just Adding an App Isn't the Answer in Ag Retail's Digital Transformation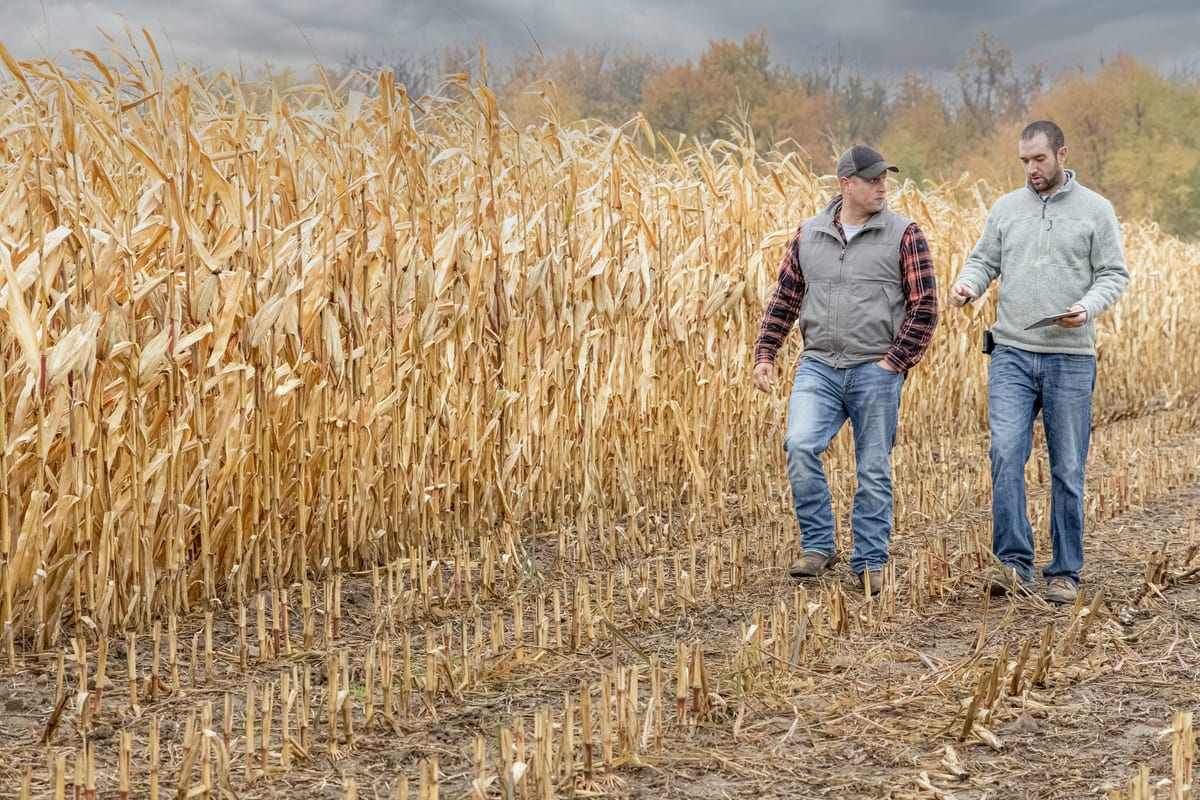 With technology advancing by the day, we know producers and ag retailers are searching more than ever for digital solutions (as they should be!) to help manage their operations. Many look at the growing transition to digital and say, "Okay, so I just need an app for my growers?" And that part is critical: we see over 70% of users across AgVend's network of Grower Portals prefer to use the mobile app.
But as I discussed in my previous CropLife piece, eCommerce Alone Won't Cut It For Ag Retailers, relationships still reign supreme, and a digital experience should be designed to strengthen those connections. In this new era of agriculture, it's about so much more than just adding an app. What you really need is a partner beyond the technology who can help you leverage digital to transform your business. You don't have to enter into these changing times trying to figure it out on your own.
So the question becomes: how do you evaluate a prospective digital provider? What value can they provide beyond technology? How can they make it easier for you to do business with your customers? There are a few core components to keep an eye out for:
Centralize Access to Information
One app to rule them all doesn't exist (if only). So centralization is key: whether that means integrating data into one platform, or making it seamless to switch between programs through a robust single sign-on option. Along the same lines, one partner to rule them all doesn't exist. You want (and, really need, in order to be successful) a partner who understands the importance of being a constructive player in the broader ecosystem. In other words, they're not trying to be everything for you (accounting, inventory, agronomic planning, finance, eCommerce, etc). Instead, it's a partner who values building relationships with other industry leaders in those spaces and productively working together to deliver the optimal solution.
In a recent study we ran across the AgVend network, 93% of producers reported the number one value proposition of their retailers' AgVend-built Grower Portal is the ease of access to information (across business units, agronomic data tools, financing providers, and more). An ideal partner will work with you to understand the connections and experience important to your team and customers. But beyond just an understanding, you need action: you want a partner who is able to make those connections technically feasible — quickly and at no additional cost to you.
It's important to evaluate your past needs and figure out solutions for those — but keep an eye toward the future too. With new tools and strategies constantly coming to market (think: carbon, traceability, etc.), you also want a partner who can help you evaluate those opportunities and figure out how they can fit into your overall digital strategy.
Adoption Strategies Are Crucial
What good is an app or new technology if no one knows how to use it?
To truly make the most of your digital transformation, you want a partner who understands how to educate your team through onboarding and beyond. Most retailers don't have internal training teams, so you want to be sure to find a partner who's ready to roll up their sleeves and not only help you plan education sessions for your organization and growers — but also execute them.
When it comes to adoption of a new technology, your sales team can either block it or accelerate it. It all hinges on how comfortable they are with the tool. Finding a partner who can effectively train your sales team not just on how to use it, but why and how to evangelize it is critical. With robust training comes robust adoption numbers: with a focus on training and education, AgVend partners have seen over 70% of their growers create accounts on their app within the first 3 months of going live.
And while a focus on educating your sales team will get you far, it also helps to share the news of a new app with growers directly. Take a multi-channel approach when spreading the word: in-person (i.e., via sales team), traditional marketing (i.e., postcards, events, etc.) and digital avenues (Facebook and other social media posts, newsletters, and text campaigns).
A Network That Learns Together
Ag retail is still in the early stages of its digital transformation. It's an exciting time — but that also means there's plenty to be learned (fast). You want a partner who recognizes that potential for learning and development, and has the humility to iterate and change course when needed.
More than anything, collaboration should be top of mind for everyone involved. We're all entering into this era together, which means we can all learn from each other on what works, what doesn't work, and what needs further exploration.
Together, we can build the ag industry of tomorrow.
"The best relationships I have experienced with other businesses have been collaborative and oriented around creating success," said Neal Horrom, COO of Mercer Landmark. "Since we have become a partner of AgVend, we have experienced this partnership mindset and are excited to build this together."
That voluntary collaboration is huge when it comes to the ag retail digital transformation. We're all going to have successes and failures — but the only true failure would be not learning from each other, not sharing ideas, and not helping each other navigate towards the optimal experience. No one has all the answers — we're writing the script as we go! But when we can test and learn throughout that process, we can meet the producers of tomorrow with the tools they need to thrive in this new era of agriculture.
A Partner That Listens and Responds
Technology is not at its best when it's led by detached developers and teams creating a product without input from the people who will actually use it. That's why it's so critical for you to find a partner who actually listens to your team, spends real time with your growers, and ultimately designs a platform to fit their needs.
It sounds so simple. But taking into account what your team or growers need, and actually building that in real time — that's how you inspire digital adoption and ownership for everyone involved. It all goes back to the value of iteration: technology is never going to be exactly right, straight out of the box. It needs to be constantly tested to reach its fullest potential — and that evolution needs to happen with input from partners and growers in mind.
"Technology solutions are rarely perfect from the beginning," said Eli Rosenberg, VP of Product and Engineering and co-founder of AgVend. "To get it right, you need to continually test it, solicit feedback from your partners, and iterate on it constantly. That is what will develop a digital platform that delivers a best-in-class user experience and an ROI."
So during that development, what are some things to look for when choosing a technology partner?
Short development cycles: roadmap timelines should be quoted in months — not years.

On-time releases: feature deadlines should be confidently set and hit.

Access to product teams: you should have an open line of communication to submit requests and guide roadmap decisions.
Fast and intuitive apps for your growers and teams are still crucial to successfully launching a digital platform. But so are some of the intangibles, like how your provider works with others, whether they have a team to guide you through onboarding, what opportunities they create to network, connect, and learn from others and how quick they are to iterate and advance their tech.
A partner who hits all those qualities is worth their weight in gold (or technology, in this case). Successfully executing a digital transformation is not easy — but choosing the right partners for the journey can make all the difference!
—
AgVend is the leading digital engagement platform to serve the producer of tomorrow. Our white-labeled information and commerce portals are designed to strengthen the relationship between the ag distribution channel and their grower-customers. The AgVend team is composed of individuals with decades of experience in agriculture, digital marketing, and enterprise software for the Fortune 500. Headquartered in Minneapolis, Minnesota, AgVend operates a distributed organization model with local coverage in all major US and Canadian ag regions.