Morgan Hass
December 8, 2020
Introducing the AgVend-powered Grower Portal Ecosystem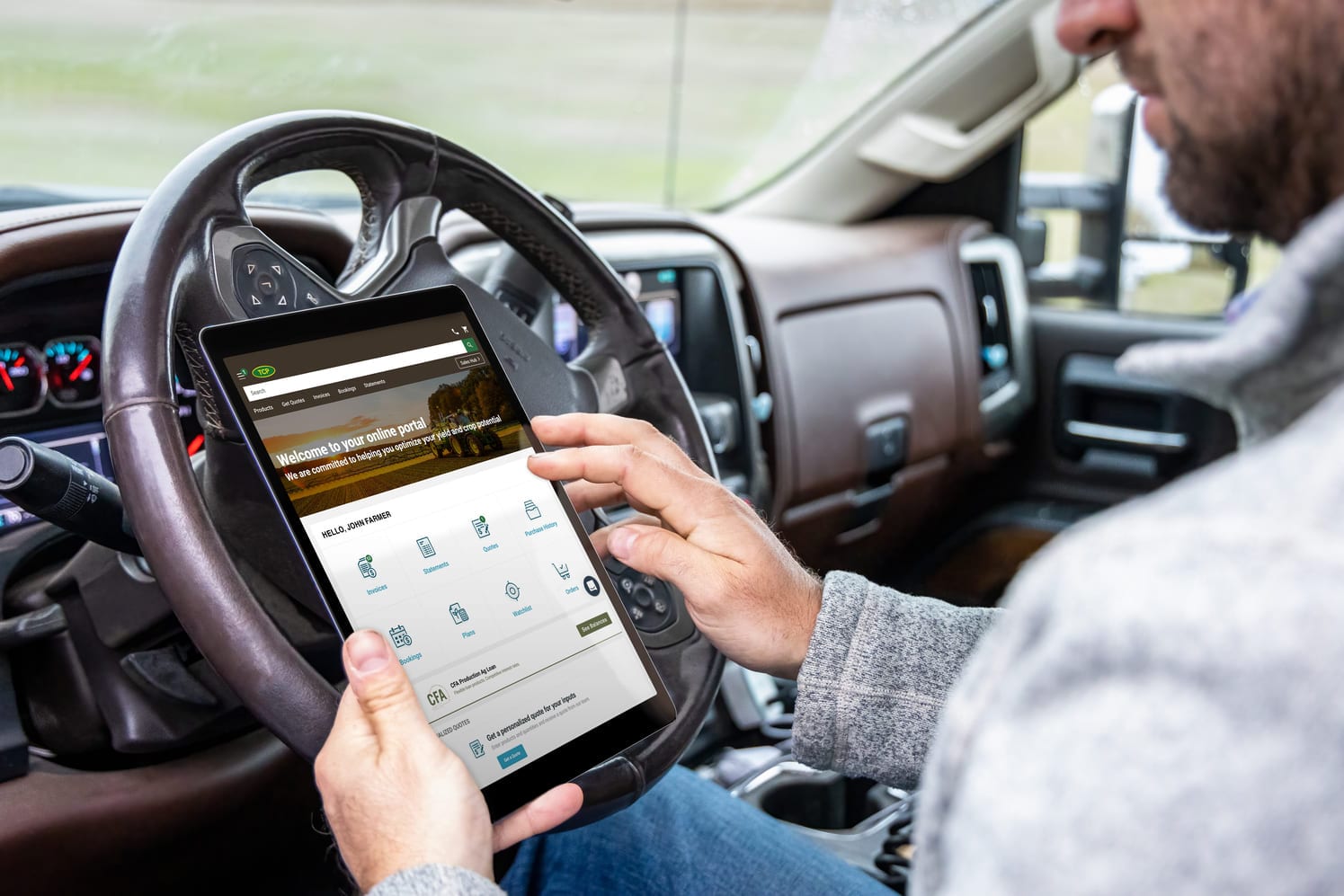 Integration with trusted providers offers a seamless digital experience for ag retailers, growers
Minnesota, MN – December 8, 2020 – AgVend today announced the launch of their new Grower Portal Ecosystem to offer ag retailers and growers convenient access to a broad suite of products and services through integrations with leading agribusinesses. The expanded Ecosystem breaks down silos between individual technology interfaces to create a central view within all AgVend-powered Grower Portals.
"Since introducing the Grower Portal earlier this year, we've seen the positive impact this technology can have on improving the connectivity between growers and their trusted advisors," said Alexander Reichert, co-founder and CEO of AgVend. "Built upon our best-in-class Grower Portals, the new Ecosystem unlocks the same seamless omnichannel experience for agribusinesses whose products and services are used by ag retailers and their customers to successfully run their respective operations."
In 2020, due in part to the impact of COVID-19 on business continuity, adoption of digital technology among growers significantly increased. This trend extended to ag retail as growers and their advisors looked for digital tools that complement their long-standing relationship.
Initial integration with CFA
The initial integration will go-live in December with leading financial services provider, Cooperative Finance Association (CFA).
"We know that trust and experience are part of the foundation of doing business in agriculture, and that's critically important in all facets of managing farm operations – especially financing," said Reichert. "We are pleased to partner with CFA, an organization with deep ag roots and an appreciation for innovative solutions that deliver value for both retailers and their growers."
For the past 75 years, CFA has offered a range of financial services to its members and implemented online tools that enable greater levels of collaboration and transparency. CFA provides over $1 billion of loan commitments to more than 150 cooperative members and their customers.
"We've witnessed significant change in the agriculture marketplace in recent decades, but the current pace of technology adoption is truly remarkable. Now more than ever, our cooperative members and their grower customers want to use financial lending and credit management tools online," said Ross Johnson, CEO for CFA. "We feel confident that this partnership with AgVend will help ensure ag retailers and growers can access the products they need, from anywhere and at any time."
Additional integrations planned for 2021
AgVend plans to announce new integrations over the next 12 months, as part of its long-term product development strategy. In addition to connecting their banking and business accounts, ag retailers and their growers will be able to conveniently access precision ag software tools, basic manufacturer rebate information, and securely permissioned farm management data, among other offerings, across all AgVend-powered Grower Portals.
"We are committed to bringing a comprehensive digital solution that enhances the strong bond between retailers and their grower customers," said Reichert. "At AgVend, we believe in creating efficiencies, not redundancies. This Ecosystem strategy enables us to achieve that goal."
AgVend's Grower Portal Ecosystem is accessible by growers simply by downloading their ag retailer's AgVend-powered native app or visiting their online portal.
—
AgVend powers the omnichannel experience in agriculture. We provide ag retailers with white-labeled information, engagement, and commerce portals. Our suite of products is designed to strengthen the relationship between ag retailers and their grower customers. The AgVend team includes individuals with backgrounds in agriculture, digital marketing and omnichannel retail, with offices in Minnesota and California. More information can be found at
agvend.com
or on
LinkedIn
.