Pat Sullivan
July 7, 2023
Growers are engaging digitally…and they are more profitable customers for ag retailers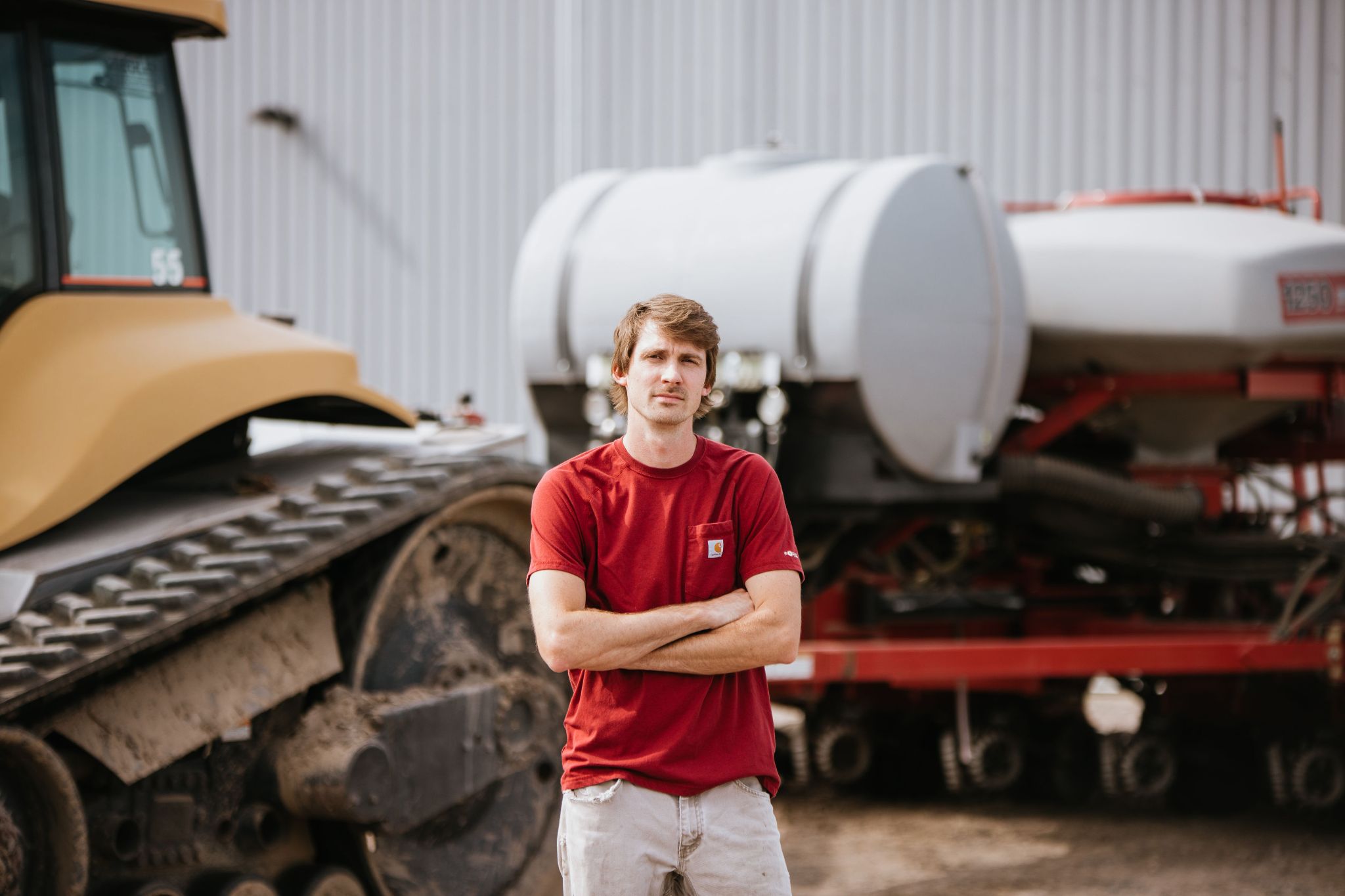 Over the past five years, there has been a shift in the buying behavior and expectations of growers across North America. More and more are increasing how much of their purchase process happens digitally.
A multi-year survey by McKinsey
shows a greater than 50% increase in growers "researching & evaluating" products digitally;
Farm Journal
saw a 125% increase in growers purchasing online from 2018 to 2022.

At first, ag retailers lagged behind meeting this preference which created opportunities for new entrants to the market, like Farmers Business Network. These players focused on offering a traditional, "point-click-buy" eCommerce experience. Then in 2018, Nutrien announced the launch of their Digital Hub which became the catalyst for other retailers to invest in a digital experience for their customers. At the time, only about 5% of CropLife100 retailers had a digital offering for their customers. 
Fast forward to today, with investment from retailers and the release of offerings like the Customer Portal from AgVend, that number has grown to more than 40%. And the benefits of these investments are beginning to pay off.
Easier & more efficient to serve
Growers who engage digitally are more desirable customers. Their ability to self-serve means less administrative work, as they have less questions about their account balances or purchase history. This leads to more productive conversations with their sales agronomists because they have more time to discuss high-value topics. AgVend Partner Retailers have also seen a number of financial benefits:
Digitally enabled growers significantly reduce the cost of billing and contracting, saving retailers on paper, postage, and labor; for cooperatives with agronomy, energy, and grain businesses, that can reach over $50/grower per year 

Growers who engage digitally are more likely to sign their contracts, and do so 95% faster than those signing paper contracts

Growers that pay online, pay sooner than those that pay by check, in some cases by more than two weeks

Greater insight & influence
The ability to see how customers are engaging through their digital platform provides retailers with data and insights that can help reveal previously unknown customer needs. Sales agronomists at AgVend Partner Retailers frequently see growers searching for products through the Customer Portal that they have not purchased previously, providing an opportunity to proactively engage, better prepare for questions, or even plan ahead for a farm call and bring sell-sheets for an alternative product they'd like to promote. Over time, leveraging this data, ag retailers gain a deeper understanding of their customers and their unique needs, allowing them to offer more personalized recommendations that exceed customer expectations.
Added digital touch points by way of leveraging digital marketing capabilities through the AgVend-built platform allow ag retailers to more effectively position products and educate their customers. These touch points support the efforts of their sales reps by creating awareness and interest before a conversation takes place, and AgVend Partner Retailers have found more success in growing their sales by leveraging this strategy. For one AgVend partner, customers that engaged with digital marketing grew 9% faster year-over-year than those that did not.
"The Marketing package allows sellers to be more impactful when they set foot on-farm, ensuring the conversations that are face-to-face are really high-value." 




 – Amy Kinsler, VP Sales & Marketing | Co-Alliance 
Increase loyalty & share of wallet
Most importantly, adding a digital offering enhances the customer experience by allowing them to interact when and where they want. That has translated into greater customer loyalty and wallet share for ag retailers.
Nutrien Ag Solution reported
that customers engaging on their Digital Hub are 3X more loyal and see a 20% increase in shelves purchased. Looking across AgVend Partner Retailers, growers engaging with their Customer Portal have a churn rate that is 4X lower than that of non-digitally engaged growers, and twice as likely to purchase an additional product line (seed, service, fertilizer, and crop protection).
Conclusion
The industry has experienced a shift in buying behavior and expectations of growers over the past five years. With the increasing trend of digital engagement, ag retailers have begun to invest in digital offerings for their customers in order to keep up. The benefits of a digital experience are numerous, including:
Reduced administrative work

Financial savings

Greater insight and influence on customers

Increased customer loyalty and share of wallet 
Companies that have invested in engaging digitally with their customers have already seen the positive impacts for their business and expect those to compound going forward. As the industry continues to evolve, it is important for ag retailers to keep up with the digital trends in order to stay competitive and meet the changing expectations of their customers.
If you want to learn more about digitally enabling your ag retail business,
book some time to talk with us today
.