Alyssa Speake
August 3, 2023
Digital Marketing Strategy for Driving Efficiency and Building Stronger Relationships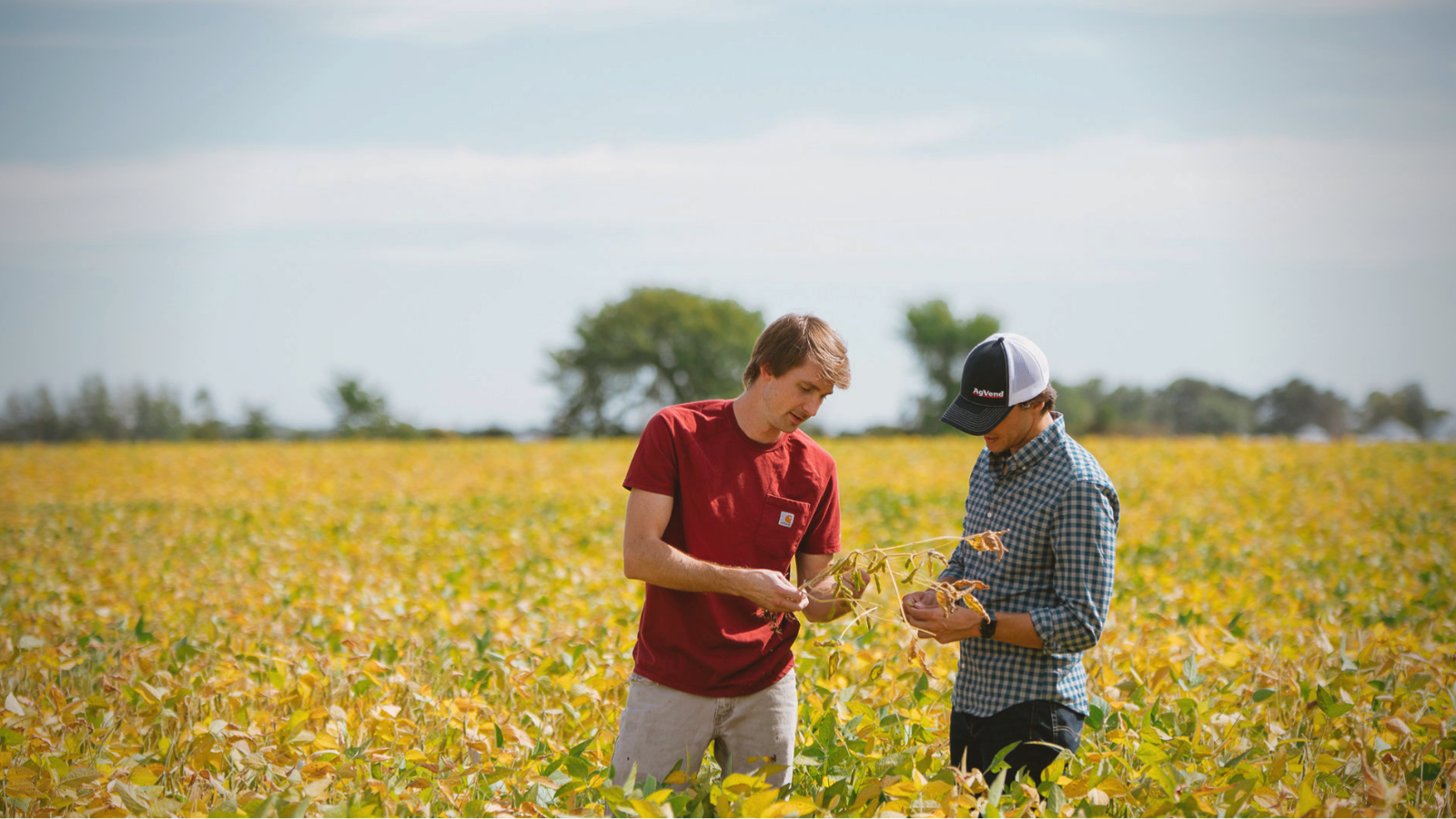 With all the scrolling and swiping that happens on a daily basis, customers expect seamless interactions, personalized content, and easy accessibility when it comes to doing business, too. Having a strong digital marketing plan enables agribusinesses to proactively meet these expectations and build meaningful connections with their customers.

Across the AgVend network, companies that effectively engage their customers digitally have higher customer retention and increased revenue growth from those customers. These are the kind of results that can take agribusinesses to the next level.
So let's talk about how a marketing plan enables action during the busy seasons and yields engagement, sales, and stronger customer relationships.
The Power of a Marketing Plan
Having a well-structured content calendar is like having a GPS to help navigate through the year. It not only streamlines efforts but provides a roadmap to optimize marketing campaigns.
By embracing a content calendar, ag retailers and cooperatives can get the most out of their efforts with improved planning and consistent delivery of engaging content to strengthen customer relationships. A solid plan ahead of time makes it easier to execute timely in-season messages and quickly adjust to the ever-changing weather and crop conditions. Plus, this strategy has a proven record of driving measurable results (increased sales, anyone?). Don't just take our word for it.
NuWay-K&H allocated more resources to marketing campaigns. And the results were impressive. "90% of customers who received marketing engage with it. In fact, total sales from customers who engage with marketing are 9% higher than customers that don't engage."
It's not just about laying out dates and topics – the goal is to be helpful and provide value, not just promotional. A comprehensive marketing plan should be designed to maximize touch points and tailored to educate and address customer pain points and interests. For instance, create emails or videos that offer solutions and practical tips on improving yield or dealing with common diseases. This not only establishes credibility but also builds rapport with customers.

Adapt this framework to fit any agribusiness. By being proactive in identifying these areas and utilizing tools like the AgVend marketing platform, teams can generate and schedule content in advance allowing seamless execution.
Collaboration & Breaking Down Silos
Interdepartmental teams working together is essential to creating a successful plan. By bringing in different people across the company (including agronomy, grain, energy, feed, and customer support) agribusinesses can identify the key decisions a customer makes throughout the year and their typical challenges.
This united front can:
Establish internal awareness 

Leverage subject matter expertise

Ensure consistent messaging

Capitalize on cross-selling opportunities

Provide personalized solutions

Empower value-added interactions
A common concern is that marketing bypasses existing customer relationships. In reality, marketing can be a valuable addition to enhance these relationships. Just as long as everyone is informed and involved. Ensuring various teams are part of the planning process fosters collaboration and enables the ability to pool resources, knowledge, and creativity to amplify the overall impact of marketing efforts. Taking it a step further, AgVend's marketing platform improves visibility across teams, making it effortless to stay connected.
Rethinking Touch Points: Quality Over Quantity
Engaging customers digitally isn't just about inundating their inboxes; it's about meaningful messages that they actually want to read.
According to McKinsey, 71% of customers expect companies to deliver personalized interactions and 76% get frustrated when it doesn't happen. This highlights the importance of leveraging different channels, such as social media, email, and texting, being intentional with the audience (aka segmentation – stay tuned for Part 2 of this blog to learn more), and customizing touch points to address customers' specific needs and preferences.
Remember, it's about adding value and insight to build on existing relationships. In a world where information overload is common, quality trumps quantity.
The Winning Formula
Agribusinesses need to embrace a simple digital marketing strategy to build stronger customer relationships and drive efficiency. Getting started doesn't have to be overwhelming.
Start simple, focus on what is going to be relevant for your customers, and allow for flexibility. Consider these 3 steps to jumpstart creating a best-in-class marketing calendar:
1. A plan to make a plan: Get division leaders together during the off-season  
2. Outline key information: Brainstorm topics important to customers for each month
3. Create, review & share content: Meet regularly to execute the plan, leaving room to adapt
"My advice would be to start with what you know. Probably the hardest thing is coming up with content. Just look at some of those things that you know are important messages for your customers, start there, and then you can build out."

– Connor Lankford, Precision Ag Manager at Valley Ag
A clear, well-structured content plan helps ag retailers and cooperatives execute sharing key information during peak seasons when operations can become hectic. Marketing calendars keep teams organized and efficient while maintaining relevance. Collaboration and focusing on meaningful interactions will lead to deeper engagement, increased sales, and greater trust with customers.
Even with a digital marketing plan acting as a GPS/roadmap, agribusinesses don't have to navigate this alone. The AgVend team is dedicated to equipping our ag retail and cooperative Partners with tools, resources, and strategies to ensure their success. Together, we embrace the winning digital marketing formula.