Alexander Reichert
May 4, 2023
Digital Enablement: What's Holding Us Back?
9 out of 10 growers say they want a combination of in-person and digital support from their trusted advisors vs. an online-only experience when it comes to how they do business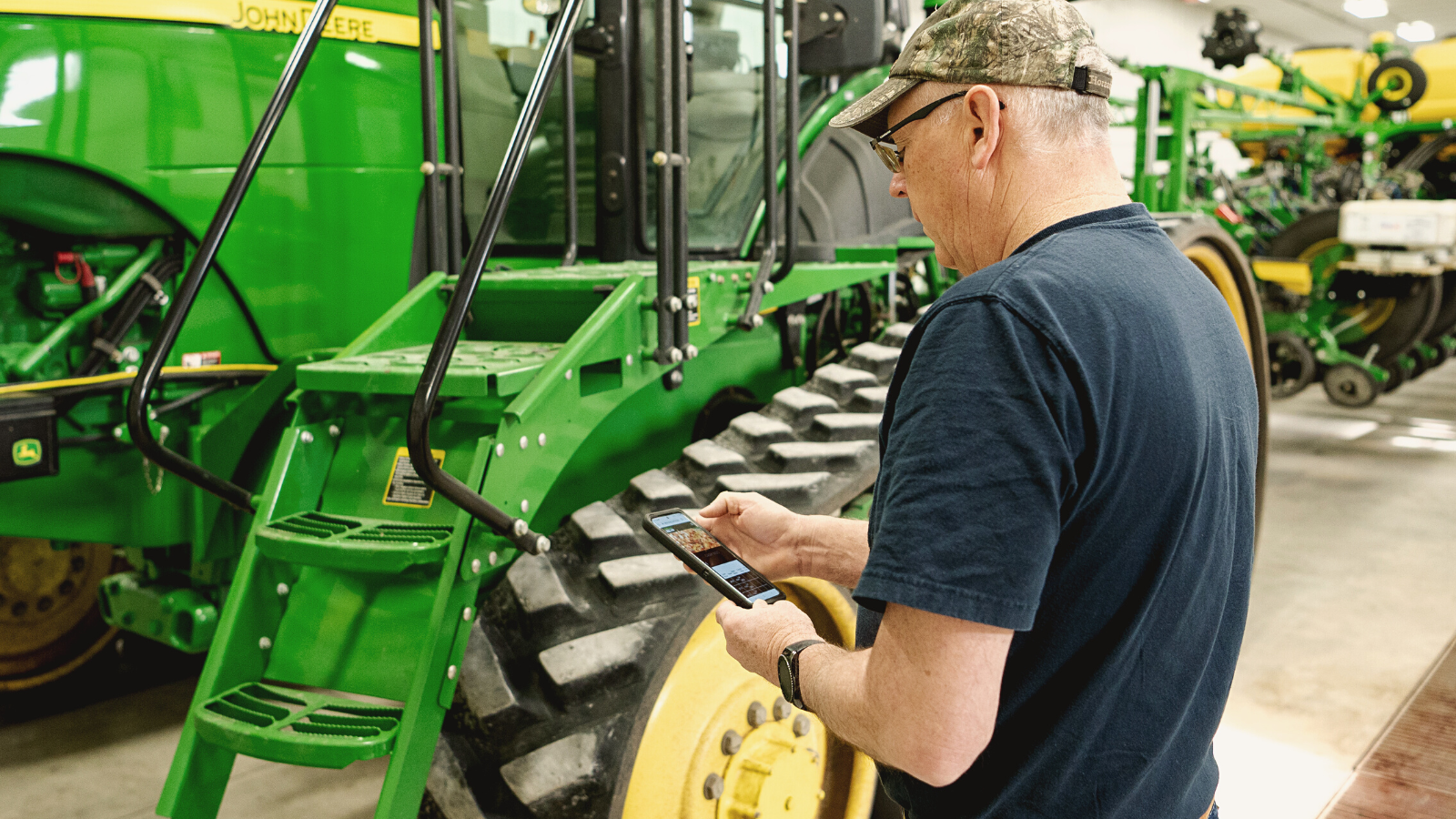 This article was originally featured in The Scoop as part of a series: Digital Enablement.
---
Digital transformation. A buzzword for so long that it barely registers anymore. All too often, jargon like this gets in the way of saying it how it is … ag retailers need tools that enable them to deliver differentiated value to their customers and help their teams operate more efficiently.
This only becomes more pivotal in a world of changing customer expectations, constrained labor markets, and ever-evolving supply chains – i.e. the world ag retailer leaders find themselves navigating today.
But what has held us back from turning to technology in a greater way to enable this?
Three things:
Black-and-white thinking: "Ag is about relationships, farmers don't want to do business online."




Optimizing for today, not tomorrow: "My people have flip phones, they don't want an app."




Underserved by good technology: "Most tech over-promises, but it under-delivers."
Too often we let misconceptions like these get in the way of progress; we get distracted by the immediate needs of the business, wrapped up in preconceived notions, or overwhelmed by the available options. Let's start by dispelling some of the assumptions being made about growers.
"Ag is about relationships, farmers don't want to do business online."
Some retailers say their customers don't want to do business online. When it comes to eCommerce, this is true. In a 2022 Farm Journal study on digital purchase trends, 82% of growers don't currently buy any crop inputs online. But doing business digitally in ag means more than simply buying inputs online. It means ease of doing business, and can be as simple as paying an invoice or researching a product.
In fact, 9 out of 10 growers say they want a combination of in-person and digital support from their trusted advisors vs. an online-only experience when it comes to how they do business (2022 AgVend Grower Survey). This hybrid approach gives growers optionality and convenience, creating an experience that flexes to accommodate their way of life. By giving customers a way to do business with you from the planter, the farm office, or their daughter's softball game, you're actually strengthening, rather than disintermediating, the grower-agronomist relationship, by unlocking more time for higher value discussions.
"My growers use flip phones, they don't want an app."
The truth is, growers are already digitally enabled. In fact, more than 20% consider themselves "tech-savvy" and this segment continues to grow. A recent AgVend Grower Usage survey found that 59% of growers that use their retailers' customer portal are over the age of 50, and 36% of those respondents are over the age of 60. And this segment of growers are the ones who plan to expand their operation over the next five years.
What's it all mean? Growers are using technology and engaging with their retailers when and how they want – if given the right tools to do so.
"Ag tech over-promises and under-delivers"
There's some merit to this one and being a leader of a technology company in ag, I take this personally. For years, ag tech solutions have shared grand visions for how their product will revolutionize the industry. But most have delivered "solutions" on missed timelines with clunky user experiences. Instead of creating value for customers, these tools can be so complex that they ultimately drive more inefficiencies in the day-to-day. And any change that lacks adoption, will never prove a positive return on investment.
Instead of flashy new systems, ag retailers can see exponentially more value from technology providers that partner with them–providers that build solutions their teams and customers actually want to use. And deliver these tools when promised. In an industry established on trust, relationships, and integrity, ag tech has to match–and exceed–those values.
Look for technology designed to amplify your value, not frustrate your users
All in all, these misconceptions come down to one thing: uncertainty. How badly do customers want something different? Will they like it? Will your team use it? How complex will it be? Seek out solutions that work with, not against, your current tech stack. Search for technology providers that truly partner with your organization, who've got your back every step along the way, and who focus on supporting your adoption targets long after go-live. It is very challenging to generate an ROI from an investment that only 10% of your growers are using, and even harder when the new tool was originally designed for use by back-office admins as opposed to customer-facing teams.
The good news for ag retail is that things are changing….fast. There are new standards being set for what good technology looks like in our industry – be that ERP companies moving their databases to the cloud or new technology providers like AgVend who offer digital enablement solutions which are user-friendly systems of action for your frontline teams and customers.
It's about partnering with the right technology provider to develop the solution that fits your needs, while also challenging you to set (and achieve) strategic business goals, and supporting you every step of the way.
"It's not just about the product, it's about the support. A lot of software companies–you buy their widget, they get you going on it, and then they kind of just step back and wait for you to call and say, "it's broken, fix it." With AgVend, it's constant communication. AgVend holds you accountable to making sure that the value is there."
– KC Graner, Senior Vice President Agronomy – CFS
With the right partner, retailers can maximize the tools they have, improve the customer and employee experiences, and drive major efficiencies in their business.
Conclusion
There is a new standard today. Properly implemented solutions that solve real problems and are easy to use can achieve adoption hurdles of 60% for growers and 90% for sales teams within the first year.
For many ag retailers, it isn't a question about "digital", it's a question about "what kind of technology is right for my business?" That really comes down to your company's mindset and where you fall on the adoption curve (more on that next time).
So, where do you stand? In our next article, we discuss the four different segments of adopters and how to push forward on your digital journey.