Alyssa Speake
July 18, 2023
Committed to Empowering Women in Ag Tech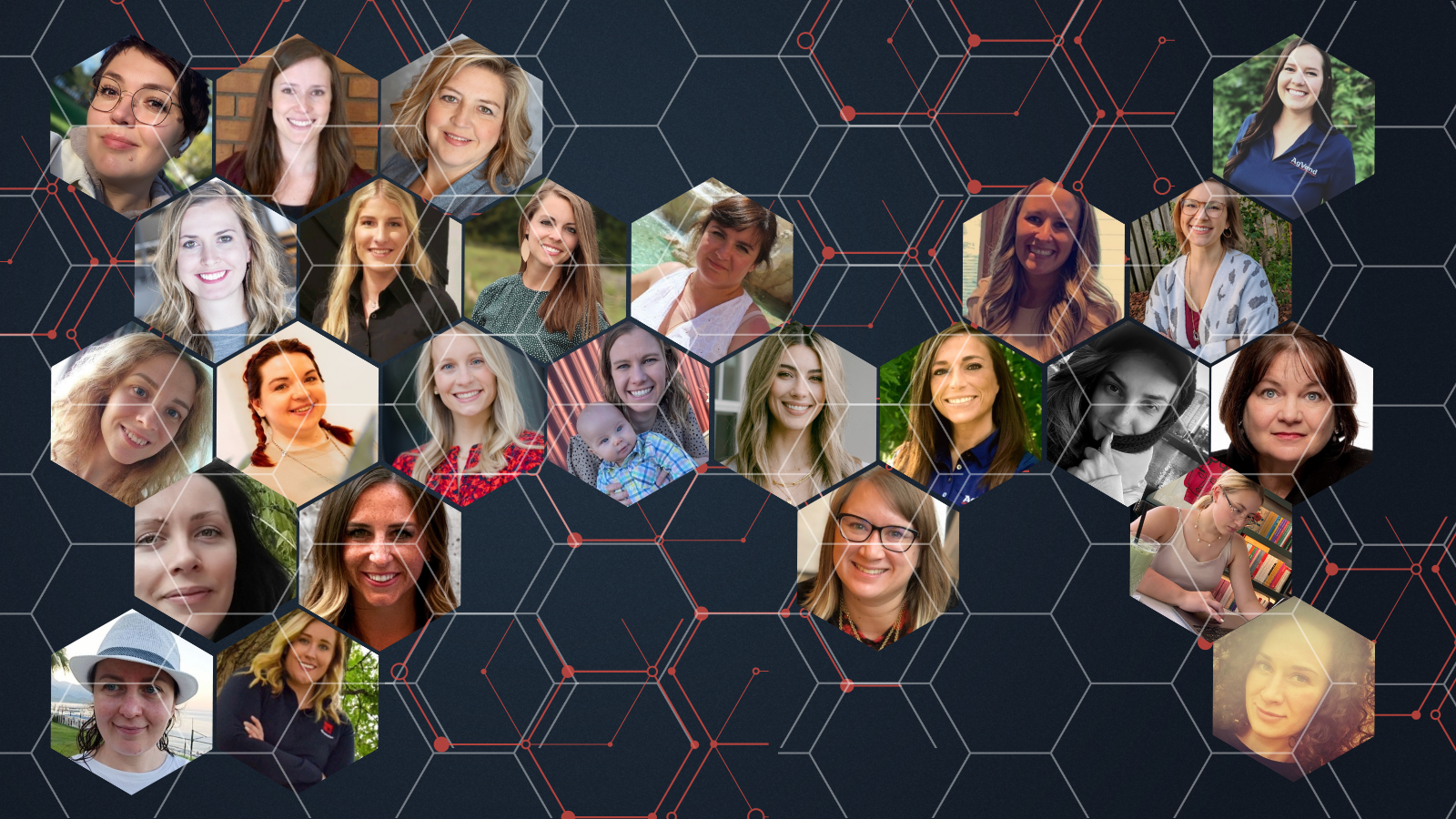 We are in an era where technology is reshaping the agricultural landscape, and women are playing a pivotal role driving this transformation. Bringing a fresh perspective, unique skills, and a wealth of experience, they drive innovation and progress in the Ag Tech sector.
Several talented and driven women are part of that charge at AgVend, making waves in the industry with their invaluable contributions. This year, six of those women are proudly representing AgVend at the upcoming 2023 Tech Hub Live Conference and participating in the first meet-up for Women in Ag Tech. During the conference, Tracy Linbo, AgVend's Chief Commercial Officer, will be featured on the "Maximizing Your Investment: Expert Insights on Achieving True ROI Through Digital Strategy" panel, to share her insight and expertise.
"It's great to have strong female leaders to look to in the industry. It's even better when you work side by side with them and can turn to them for inspiration and see an example about what success can look like in the field."

Macy Hagler, Partnership Manager at AgVend
Women are indispensable to the future of Ag Tech, and their inclusion and empowerment are vital for the industry's continued growth and innovation. AgVend recognizes the importance of women in this field, and several core values of our company support, nurture, and amplify the contributions of its stellar female team members.
Cultivating Work-Life Synergy
According to Forbes, "Creating a flexible work environment is one of the best ways to satisfy the work-life balance needs of most employees." We probably don't need to tell you that a healthy and fulfilling combination of work and personal life is one of the top priorities for today's workforce. Actually, an Aviva survey found more employees were attracted to their current role for the work-life balance (41%) than the salary (36%).
AgVend is an employer who proudly offers flexible work hours, the ability to work from home and unlimited PTO. The company also offers paid maternity (and paternity) leave, ensuring that new mothers and families have ample time to bond with their newborns and adjust to the demands of parenthood.
"Care Personally is a foundational value for AgVend and speaking from firsthand experience, it is one of the things that drew me to work here. They recognize we are people first and provide options to support a healthy balance, so our team can bring their whole selves to work. And as a mom with a young, active family, this means a lot."

Jen Allen, Product Marketing Manager at AgVend
Paving the Way and Unlocking Potential
94% of employees say they would stay at a company longer if it invested in their career development based off of a LinkedIn conducted survey. By fostering and investing in the growth and development of its female employees, AgVend is creating a positive and growth-oriented culture that drives individual and organizational success. A few of the ways they have achieved this is through:
Encouraging regular personal and professional development conversations with their managers 

Supporting continued learning and skill enhancement through coaching and mentorship, workshops, seminars, and conferences

Career advancement and strategic opportunities based on personal aspirations

Performance recognition at the individual, team, and company level

And more
Offering development opportunities empowers women to elevate their skills, expand their knowledge base, and thrive in their careers with AgVend, in the Ag Tech industry, and beyond.
Nurturing Gender Diversity
"Diversity is not a box to check; it is a reality to be embraced."

Adena Friedman
With one-third of AgVend's international workforce being women, the company prides itself on building a diverse and inclusive work environment. Of those women, 84% of them hold managerial titles and 40% are leading teams. Together, all of them are contributing to the success of the company.
"Not only can I support industry-leading technology solutions at AgVend, but I get to work with the best-in-class women (and men!) that support, recognize, respect, and appreciate me."

Bailey Schober, Partner Marketing Manager at AgVend
By cultivating a culture that embraces equality, balance, and professional development, AgVend demonstrates not only a strong commitment to gender diversity but creates a supportive environment where women are thriving. As the Ag Tech industry continues to evolve, it is crucial to seize the immense value and impact women deliver.