Alexander Reichert
April 27, 2022
AgVend Welcomes Tracy Linbo as Chief Commercial Officer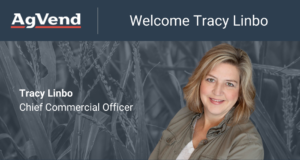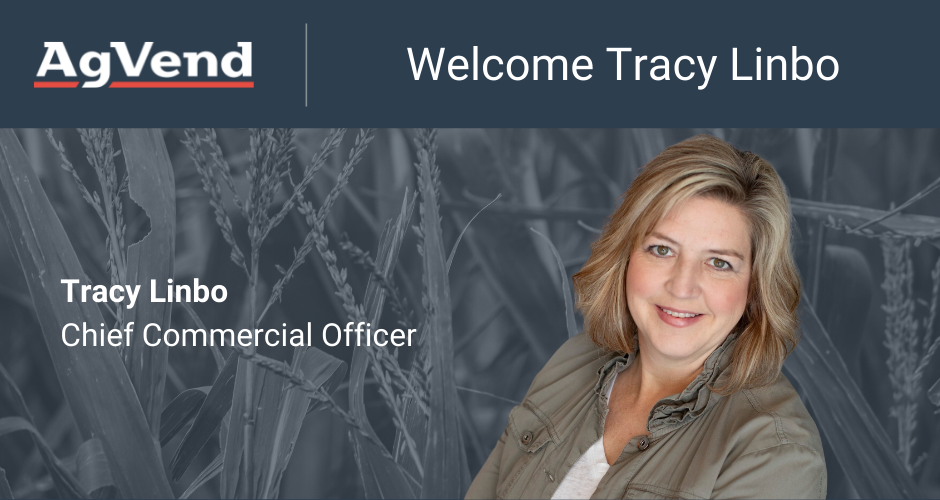 AUSTIN, TX — April 27, 2022 – AgVend, the leading digital enablement partner for agribusiness, announces the appointment of Tracy Linbo as Chief Commercial Officer.
Linbo has been on AgVend's Strategic Advisory Board since 2020, and joins now to spearhead the Business Development organization. Under her leadership, the team will build new, and support existing, third-party AgVend Ecosystem partners and new business applications including the digital connectivity of the varied players across the agricultural supply chain. She will also assume AgVend's People Operations group which includes leadership development and recruiting. Previously, Linbo was the CCO at Growers Edge.
"After working with AgVend over the last two years in an advisory role, seeing the advanced capabilities they bring to market and the challenges the platform solves for partners, I'm confident this solution will fundamentally improve how ag retailers do business now and well into the future," said Linbo. "I'm thrilled to join the team and enable our partners to accelerate business growth and success."
Prior to her role at Growers Edge, Linbo held the title of Senior Vice President of Agronomy, Communications & Marketing at Agtegra Cooperative in Aberdeen, SD. Throughout her nearly 30-year career in agriculture, she has held positions in sales, product strategy, business planning, and strategic marketing including Director of Strategic Planning at DuPont Pioneer.
Speaking on the expansion of Linbo's responsibility, CEO Alexander Reichert noted, "Tracy has been an invaluable advisor to our executive team as we navigated AgVend's rapid growth over these past two years. Expanding her role on the team was a natural next step in our journey together, one that started nearly 4 years ago." He continued, "As we look to what's next for the company, Tracy's knowledge and experience will be crucial in building a digitally enabled future for our industry, one that is more resilient and prepared for the challenges of tomorrow."
—
AgVend is the leading digital enablement partner for agribusiness. Our white-labeled information, communication, and commerce platforms are designed to strengthen the relationship between the ag distribution channel and their grower-customers. The AgVend team is composed of individuals with decades of experience in agriculture, digital marketing, and enterprise software for the Fortune 500. Headquartered in Austin, TX, AgVend operates a distributed organization model with local coverage in all major US and Canadian ag regions.