Anna Cardoze
May 5, 2021
AgVend Welcomes Shane Thomas as Advisor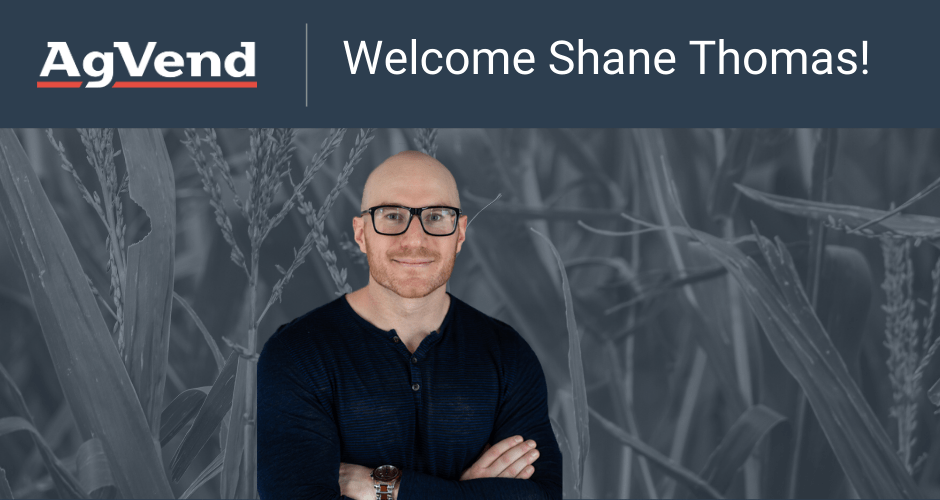 AgVend is pleased to announce the addition of Shane Thomas as a strategic advisor. In this role, he will help lead AgVend's Canadian launch efforts and guide the future development of the Grower Portal product.
Shane brings over a decade of agribusiness experience and a diverse skill set with him. After graduating from the University of Lethbridge with a degree in Agriculture, Shane started out as an agronomist in Saskatchewan and Alberta optimizing growers' decisions to achieve higher yields and profits. Most recently, Shane was the Global Digital Ag Lead with Farmers Edge to oversee marketing and distribution functions for ag retail. Shane currently owns and operates Upstream Ag Ventures, a global advisory and consulting firm that specializes in agribusiness strategy and helping clients better understand the digital landscape in agriculture. He also publishes Upstream Ag Insights, a weekly newsletter that covers global agtech and agribusiness news and analysis.
"The AgVend team has an exceptional track record of results and working diligently to provide value to the ag retail chain," notes Thomas. "This intersection of ag retail and technology is a passion of mine and to see AgVend leading in that space, and having such an aligned vision for the future of agriculture is why I'm excited to be joining as an advisor."
AgVend CEO Alexander Reichert agrees, "Shane's intimate knowledge of the Candian ag retail landscape and our shared optimism for a digitally connected future made for a natural fit here. At AgVend we seek to learn from industry experts like Shane, and while we were already doing that every Sunday with the latest version of Upstream Insights, it is great to now have that analysis on a more frequent basis!"
—
AgVend is your digital partner for serving the producer of tomorrow. We provide ag retailers with white-labeled information, engagement, and commerce portals. Our suite of products is designed to strengthen the relationship between ag retailers and their grower customers. The AgVend team has experience in agriculture, digital marketing, and omnichannel retail, and operates from dual locations in Minnesota and California.