Faye Bliese
May 14, 2021
6 Steps to plan for successful digital adoption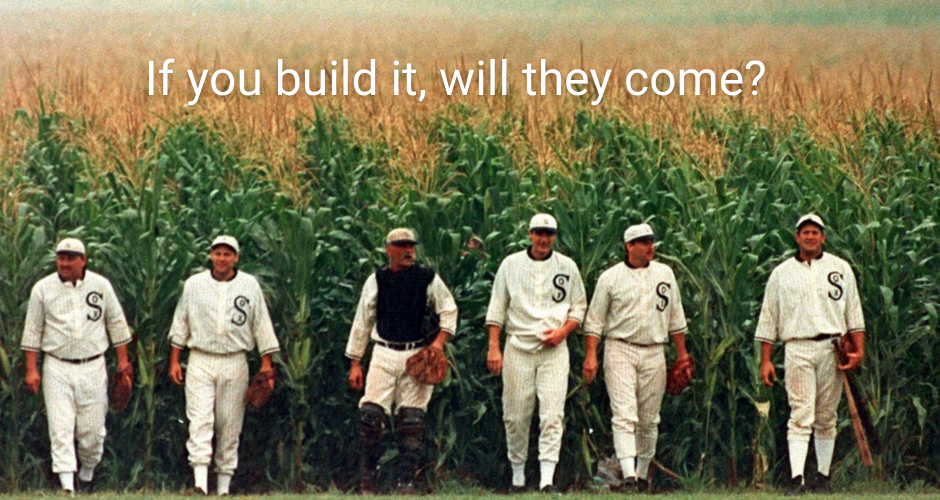 Plan and prepare for digital change to ensure successful adoption.
When it comes to changing how we do things, most of us would say, "No thanks!" After all, change is rarely easy. But when it comes to business, change is often a necessity.
Perhaps there's no better example of this than what we all faced in 2020. The pandemic forced us to change and adapt like never before. Some businesses found ways to benefit, while others were unable to weather the storm.
Businesses found that they needed to serve customers where, when, and how they wanted to be served. As in-person options were restricted or even eliminated, businesses had to change how they worked with their customers, and they frequently sought out digital options.
Looking forward, it's apparent that ag retailers who deliver a seamless digital experience have a greater opportunity than ever before to cement customer loyalty, gain market share and grow their business. But it does take change to make this happen.
How this change is handled is what makes the difference when it comes to employee morale, customer satisfaction, and business success. A smooth and successful transition to a digital offering requires a plan and a process. Without one, roughly 70% of change initiatives fail, according to a widely cited article in the Harvard Business Review.
Your plan could have a number of steps, but we have found there are six key critical steps to include for the many retailers we've assisted with this process.
1. Create the vision
We all know some employees will want to do things the way they've always done them, so it's important to create a sense of urgency and explain why a move to digital is necessary. Not everyone will get on board on day one but with a clear vision in place, they will make progress.
Your vision should be a clear statement on how the addition of digital tools will make things easier, save time and improve the customer experience. Put yourself in your staff's shoes and always ask, "What's in it for me?" If they think the change will make more work for them, they will drag their feet rather than jumping in.
2. Align your leadership team and share the vision
Once the vision is created, your leadership team must be in lockstep in how they share it and implement necessary steps to achieve it. If you have multiple business units, you need to be aligned as a collective – from finance to agronomy to grain.
Recognize your strengths and weaknesses as leaders and work together as a unified team to bring along the rest of the organization.
3. Make it a conversation
To be truly effective, your leaders must do more than just talk at their employees. Your entire team must say, "This is important" and actually be involved in the conversation.
Without that two-way discussion, you won't truly know how employees are reacting, and you may eventually be blindsided by a situation that didn't need to occur.
There are many ways you can involve them in the conversation early on. From surveys to in-person team meetings, soliciting their thoughts, hearing their concerns, and getting feedback are all invaluable for success.
4. Create a coalition
Many employees may not be comfortable expressing their concerns or asking questions of top leadership. Building a coalition of champions within the company who can help others will ensure continued adoption and success.
Every company has individuals who others trust to say what they really think. Find these people in your organization, ask them to be champions for the vision and incentivize them to help lead this effort. Something as small as buying lunch can go a long way toward keeping the team motivated.
5. Communicate regularly and set goals
Ongoing communication is key to moving the effort forward. Communicate throughout the process and do it in different ways to address different learning styles and preferences. This may be through an internal newsletter, emails, regularly speaking with the team, or through some other communication tactic.
Also, develop a timeline with achievable goals along the way. Assess your company and figure out how much time is necessary for each step in the process. You may need more time for certain elements during the spring or fall busy seasons, for example.
There is no magic formula for how long the transition will take, so do what's best for your specific situation.
6. Celebrate small wins
As goals are achieved, make sure to celebrate them! Share success stories along the way to keep everyone motivated and use the carrot rather than the stick to reward progress. If your company has multiple business units, be sure to call out wins from across the company so everyone shares in the success.
As mentioned earlier, small gestures go a long way in keeping the team excited and motivated.
The time is now.
As we were onboarding one of our Partner Retailers, they shared an interesting thought with us. "In three to five years, this is what everyone is going to be doing and what everyone is going to expect. I am glad that we are doing it now and staying ahead of the curve."
As you begin your journey through the process of digitally enabling your business, it can feel overwhelming with where to start. We at AgVend are here to help get the conversation started when it comes to your digital journey and help you identify the best strategy. If that includes working with us, you can rest assured that we will be with you every step of the way.
It's not a guarantee that this process will be entirely painless. But our experience will help you avoid common challenges and capture potential opportunities.
In the end, our objective is to help you develop a digital strategy that permeates throughout your organization for the best customer experience.
—
AgVend is your digital partner for serving the producer of tomorrow. We provide ag retailers with white-labeled information, engagement, and commerce portals. Our suite of products is designed to strengthen the relationship between ag retailers and their grower customers. The AgVend team has experience in agriculture, digital marketing, and omnichannel retail, and operates from dual locations in Minnesota and California.